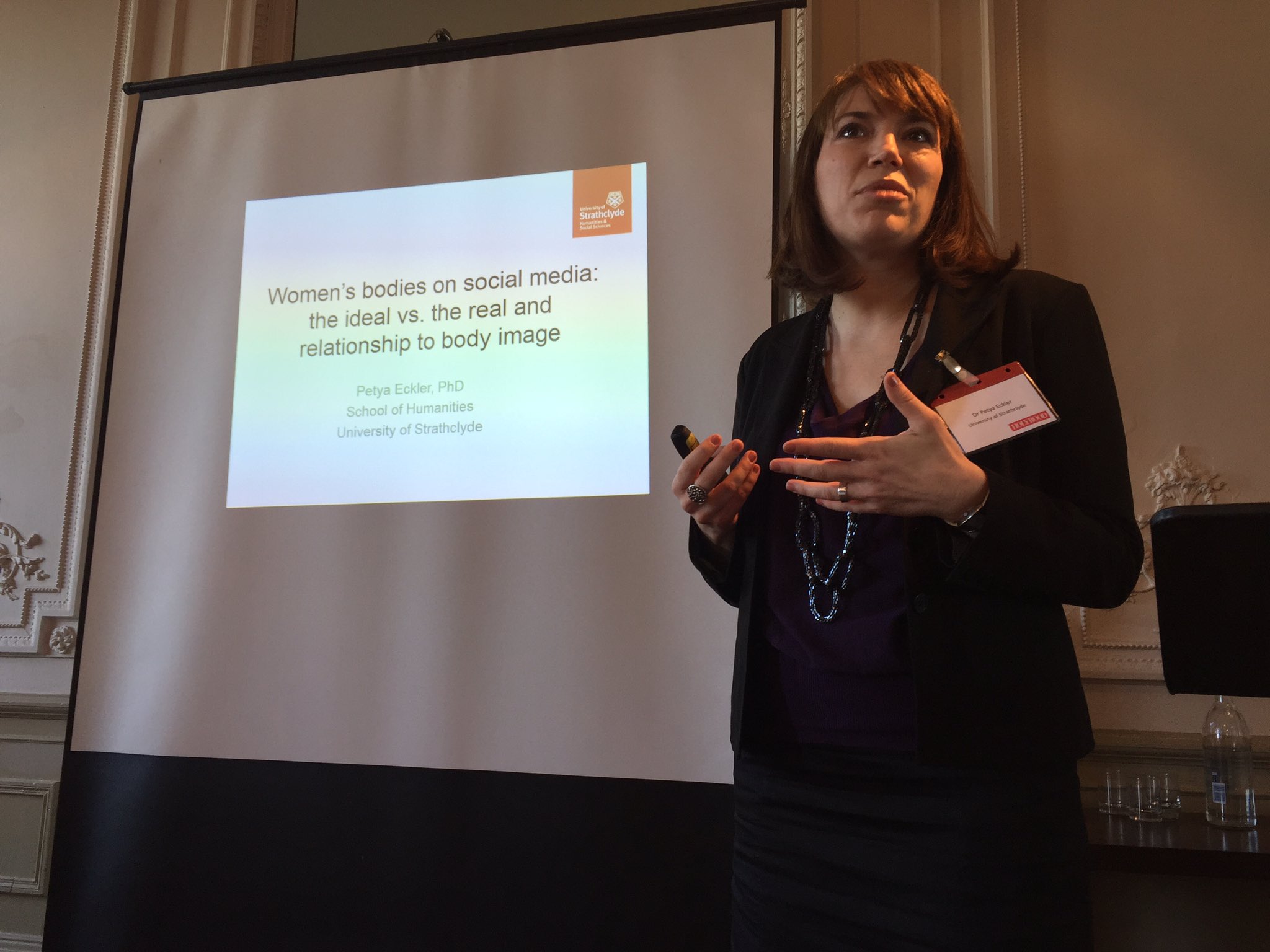 I was invited to participate in a conference on eating disorders in children and young people in Edinburgh last week. The event was small but very informative with an incredible lineup of speakers, which included clinicians, third-sector organisations, such as Beat and MBEEDS, and people who have lived through an eating disorder. I talked about the connection between social media and body image in young women. Some points stuck out to me:

Anorexia nervosa has been around since the 15th century (Dr Jane Morris, consultant psychiatrist)
Average age of diagnosis with an eating disorder is 15. It takes 6-7 years to recover (Dr Jane Morris)
"Patients admitted to Scottish hospitals with a diagnosis of anorexia nervosa have an average life expectancy of 39 years." (Dr Jane Morris)
Anorexia nervosa has the highest mortality of any mental health problem (Charlotte Oakley, chair of Scottish CAMHS Eating Disorder Steering Group)
You're 15 times more likely to develop an eating disorder if you diet as a teenager. (Charlotte Oakley)
People at a healthy weight could have an anorexic mindset. Weight shouldn't be a sign of things. It's not about weight. (Chelsea Rocks, 18, Beat Ambassador)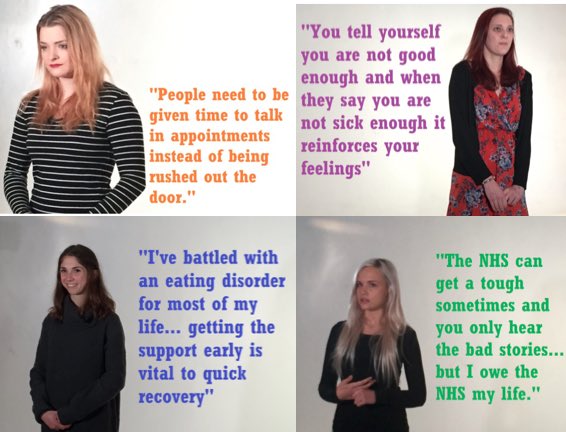 Above: Beat Young Ambassadors talking about using health services.